Sheep to Shawl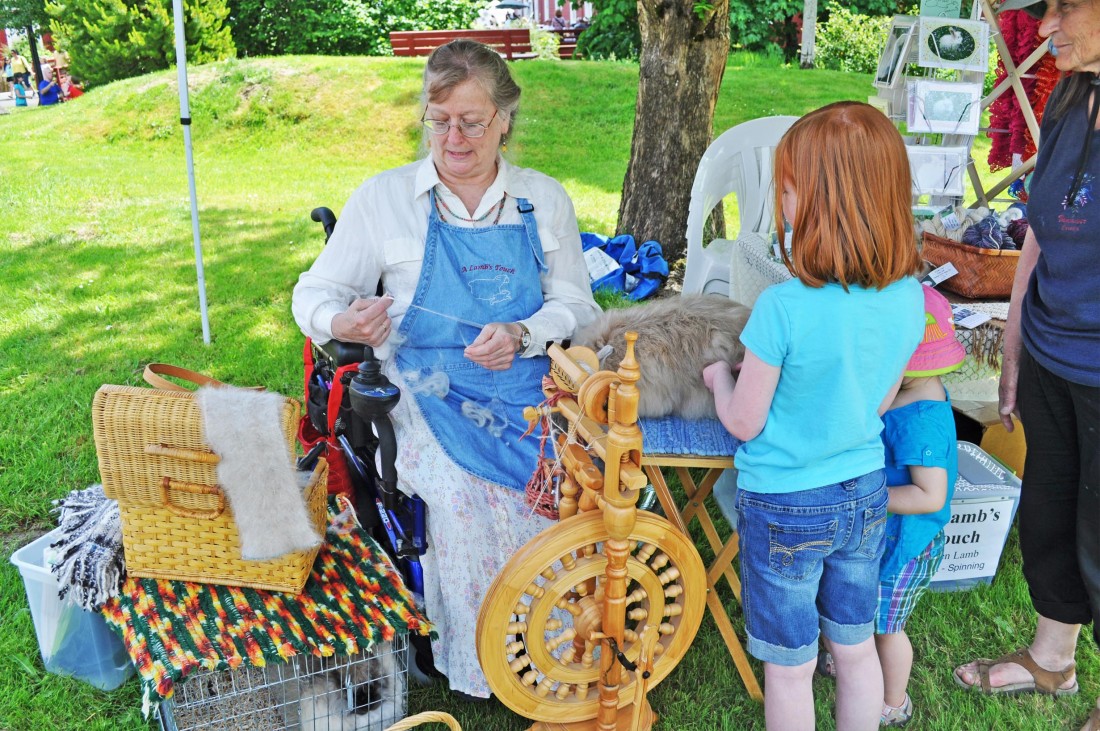 Saturday, May 11, 2019
10am – 4pm
FREE FOR ALL AGES!
First held in 1985, our Sheep to Shawl festival is a classic family event, offering the opportunity to experience the full spectrum of wool fiber processing, from the shearing of animals—sheep, of course, but also alpacas, llamas, and the occasional rabbit—to the production of beautiful lace at the hands of expert fiber artists. Weaving, spinning, knitting, and rug-hooking are on display, as are blacksmith demonstrations in our operating forge.
You don't want to miss the 2018 Sheep to Shawl! Bring the whole family! Admission is free for everyone.
Warehouse Porch:
10:45 – 12:45: Orchard Mountain String Band
2:00 – 3:30: Old Time Fiddlers
Pleasant Grove Church:
10:30 – 11:30: Salem Madrigals
11:30 – 2:00: Firelight Stories with Gordon Munro
Blacksmithing
Sheep Shearing
Spinning
Weaving
Knitting
Lace Making
Flint Knapping
Rope Making
Yarn People
Lamb's Ears
Weaving for Kids
Triangle Toys
Cornhole
Shaggy Bear Farms
Peru Sale
Natural Source Soap & Seed Company
Bella Hill (Warehouse)
Teaselwick Wools (Warehouse)
Frank Barnett Photography (Warehouse)
Max Marbles, Bookbinder (Warehouse)
Thank you to our 2018 Sheep to Shawl sponsors!